Note that this page is from our Gresley Rovers archive. It may not be related to the new Gresley Rovers (formerly Gresley FC until 2020).
Story posted: Friday, 5th January 2007
Aaron O'Connor Signs for Grays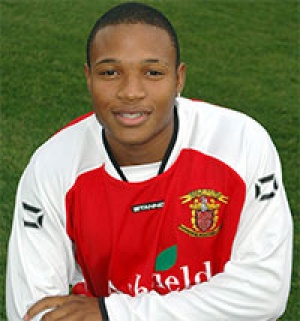 Aaron O'Connor
Gresley Rovers football club can confirm that this afternoon the transfer of Aaron O'Connor to Grays Atheltic FC was completed on undisclosed mutually agreed terms.
The Club would like to take this opportunity to wish Aaron all the best for the future and to thank him for his time at Gresley.
He is undoubtedly a player of immense ability and we are pleased to have played a part of his development.
Aaron O'Connor would like to pass on his thanks and appreciation to the Club and its supporters.