Note that this page is from our archive during the time when the club was called Gresley FC. It may not be related to the old Gresley Rovers.
Story posted: Monday, 15th June 2020
Bob's Just The Job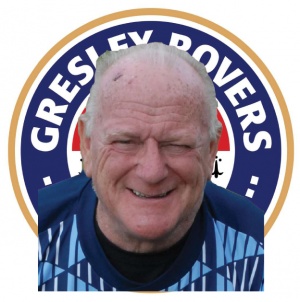 Bob Elliott
Gresley FC confirm the appointment and return to the club of physio Bob Elliot for the upcoming season. The experienced and popular physio has had a previous spell at the moat ground before moving elsewhere following Gavin Hurrens spell in charge and finished up last season at Barrow Town.
Joint manager Gary Norton confirmed the news after a positive meeting between Elliot and Norton's counterpart Carl Abbott in Saturday.
Norton told the clubs website "We are delighted that Bob has agreed to return to the club. He's a great bloke both on and off the pitch as well as a very good physio. He is very well respected in non league footballing circles and we are really pleased to have him on board as part of the staff"
The club are also looking for a goalkeeping coach. Interested parties should forward details to
info@gresleyfc.com