Story posted: Thursday, 3rd February 2022
Message From Ryan King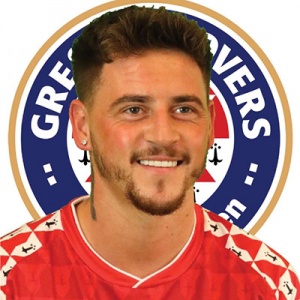 Last year we raised some funds to support player Ryan King's ACL surgery on both knees. Once we realised the costs involved Ryan decided to wait for his surgery via the NHS and we (in collaboration with those who made donations) took the decision to put the money raised towards supporting his post surgery recovery...
The GREAT NEWS is that last week Ryan had his operation (on both knees) and to help support him whilst not working during his recovery we have passed on the £1,000 raised to Ryan this week.
Thank you so much for your generous support to those connected @gresleyroversofficial and anyone else who generously donated.
BELOW is a personal message from Ryan himself
"Hi, firstly I just want to say a massive Thankyou to everyone at Gresley Rovers FC. All the fans, the staff, players and everyone else who donated money.
I honestly appreciate you all, I can't express how happy I am mentally now this surgery is done and the fact I can fully focus on resting and my recovery instead of worry about money coming in and how to pay my bills due to being self employed means the absolute world so Thankyou again!
I will not be holding back one bit on my recovery and I'll be doing everything I possibly can to get back on my feet, back on that pitch doing what I love to do most. Hopefully I be back up the Moat Ground kicking a ball again in 2023 🙌